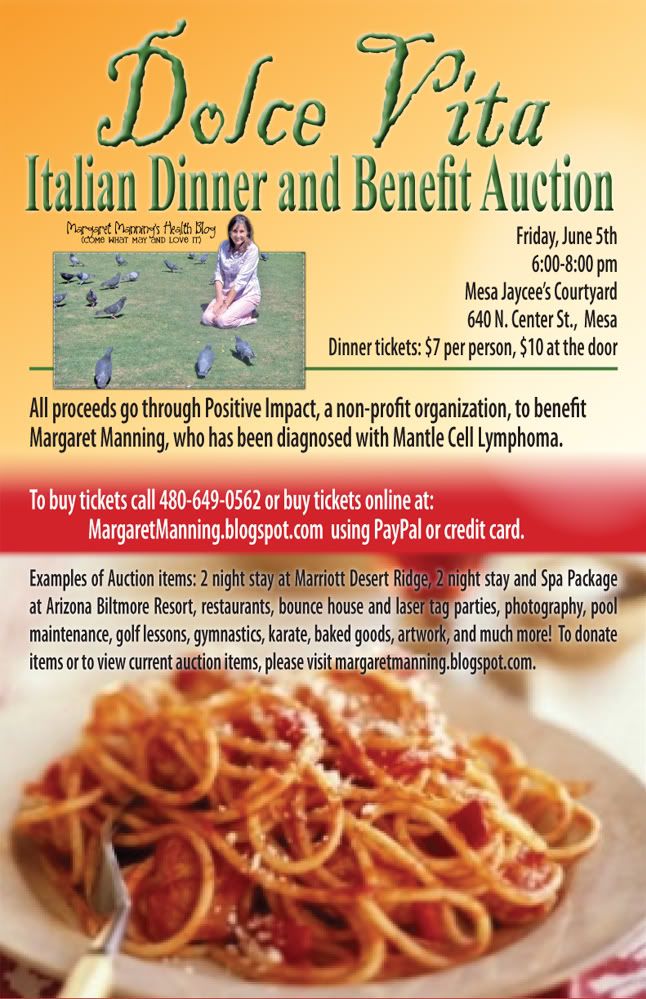 Just wanted to let you all know about the upcoming "Italian Dinner and Benefit Auction" that is scheduled for June 5th at the Mesa Jaycee's Courtyard in Downtown Mesa.
You can purchase your tickets through PAYPAL or credit card on the top right corner of this blog. You can also call (480) 649-0562 for more information or to order tickets.
There are going to be some great items and deals at the auction. Click
HERE
for our growing list of auction items.
We are still looking for additional items for the auction. Please email Maria at onesmartchicken@gmail.com or Andrea at amanning24@gmail.com
if you have something to donate. All donations are appreciated:)
Thank-you all in advance for your support. Our entire family appreciates it!